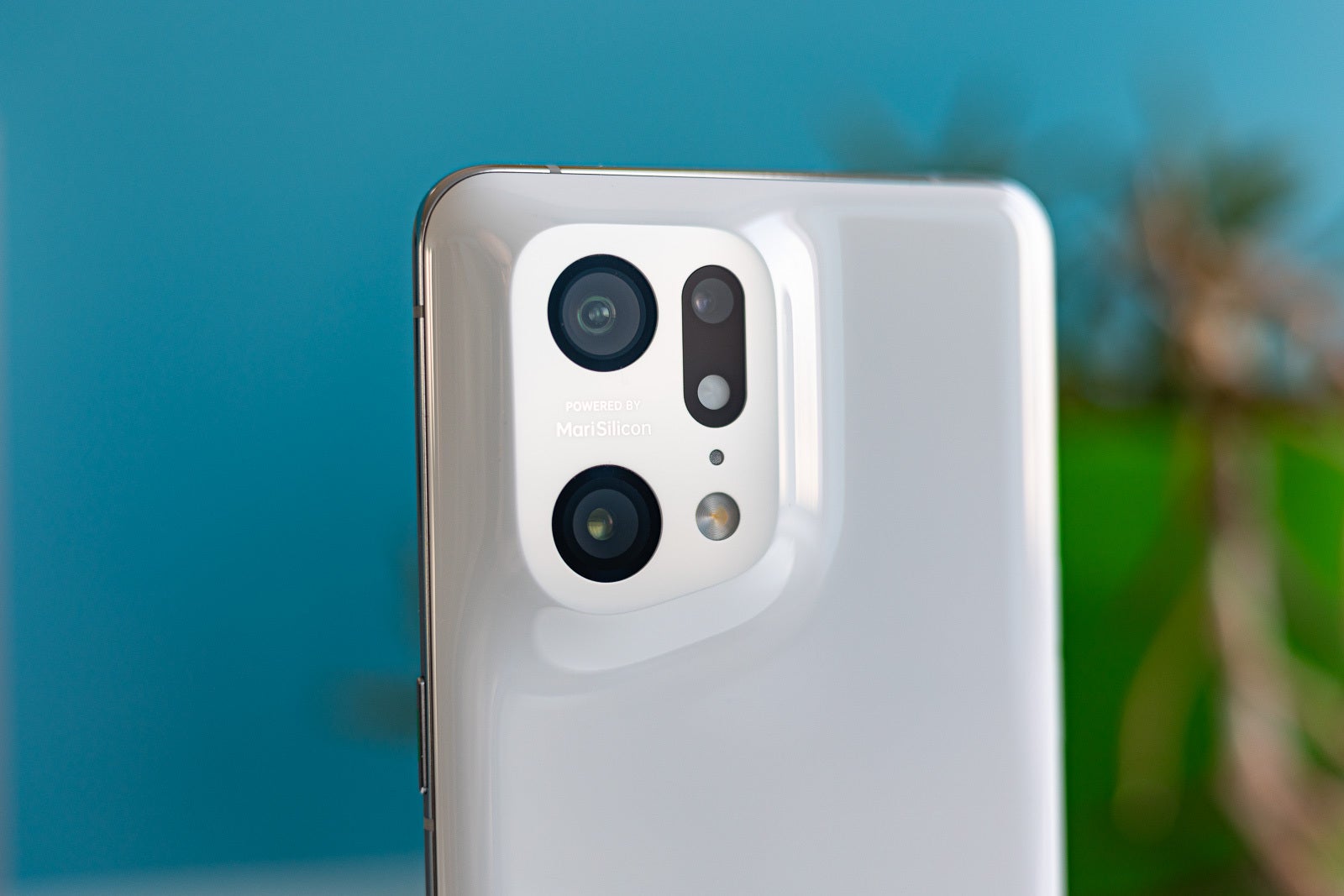 Wireless charging speed is second to none. In 2009, the Palm Pre gave us the first wireless charging experience with the exclusive Touch Stone charger and custom back cover. Shortly after the introduction of the Qi wireless industry standard, charging speeds were as low as 5W, then increased to 10W and finally to 15W.
There are faster alternatives, such as Oppo's AirVOOC 50W wireless charger, which we'll be reviewing today. As the name suggests, this wireless charger supports 50W speeds for some Oppo and OnePlus devices. Some time ago, we tested the vivo 50W wireless flash charger which managed to charge the vivo X80 Pro from 0 to 100 in 58 minutes and now we are testing the Oppo 50W wireless charger with the Oppo Find X5 Pro. Multiple devices are supported with 50W wireless charging capability.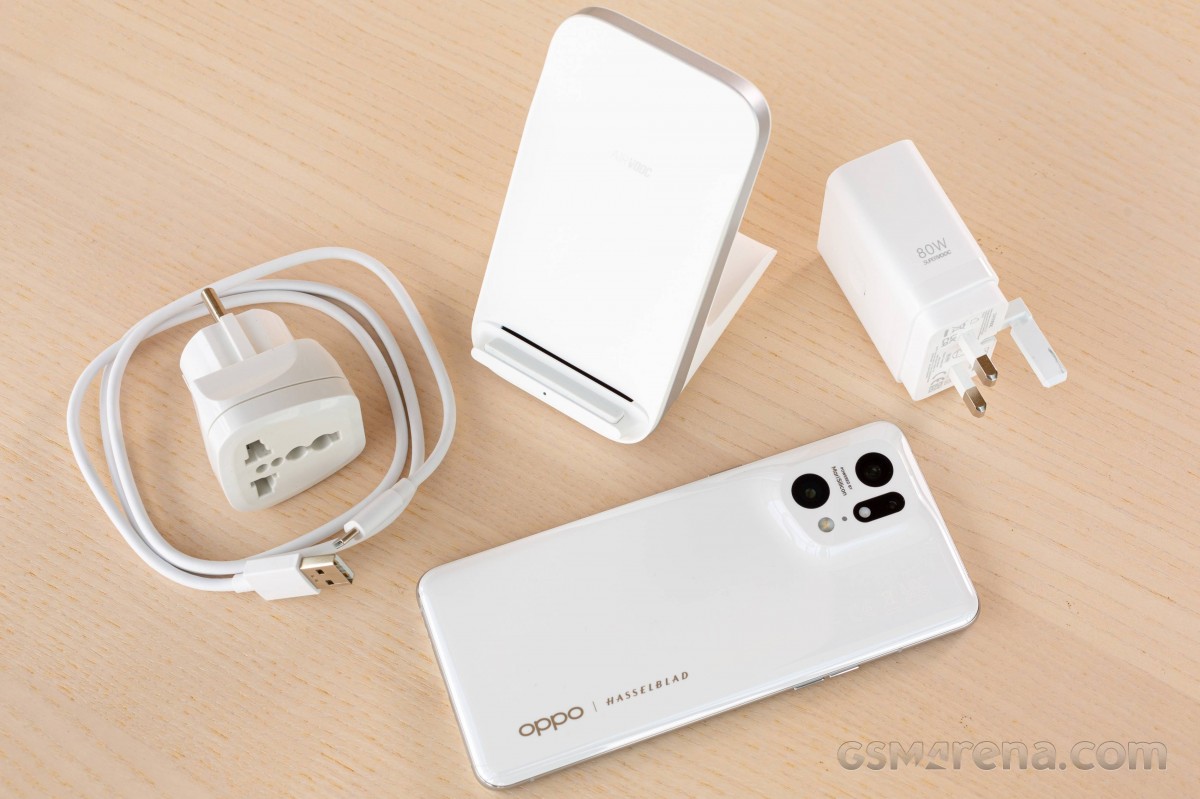 Oppo claims a 0-50% charge in 22 minutes and a full charge in 47 minutes, 7x faster than the 80W SuperVOOC wired adapter that comes with the phone. We tested this claim and here are our results.
Before starting 50W wireless charging, you'll need a 65W PD charger (or higher) connected to a 50W AirVOOC wireless flash charger to achieve the advertised speeds. Fortunately, our Oppo Find X5 Pro comes with a SuperVOOC 80W (20V/4A) power adapter and a USB-A to USB-C cable. For your information, Find X5 Pro can be charged from 0-40% in 12 minutes and from 0-100% in 40 minutes using the included 80W charger.
The 50W AirVOOC wireless charger can dynamically adjust its charging power depending on the device being charged, allowing you to charge your iPhone 13 at 7.5W or any Galaxy S22 series phone at 15W.
What's included in the AirVOOC 50W Wireless Charger? USB-A to USB-C cable only. You won't get the necessary 65W SuperVOOC power supply, so you'll have to supply your own brick.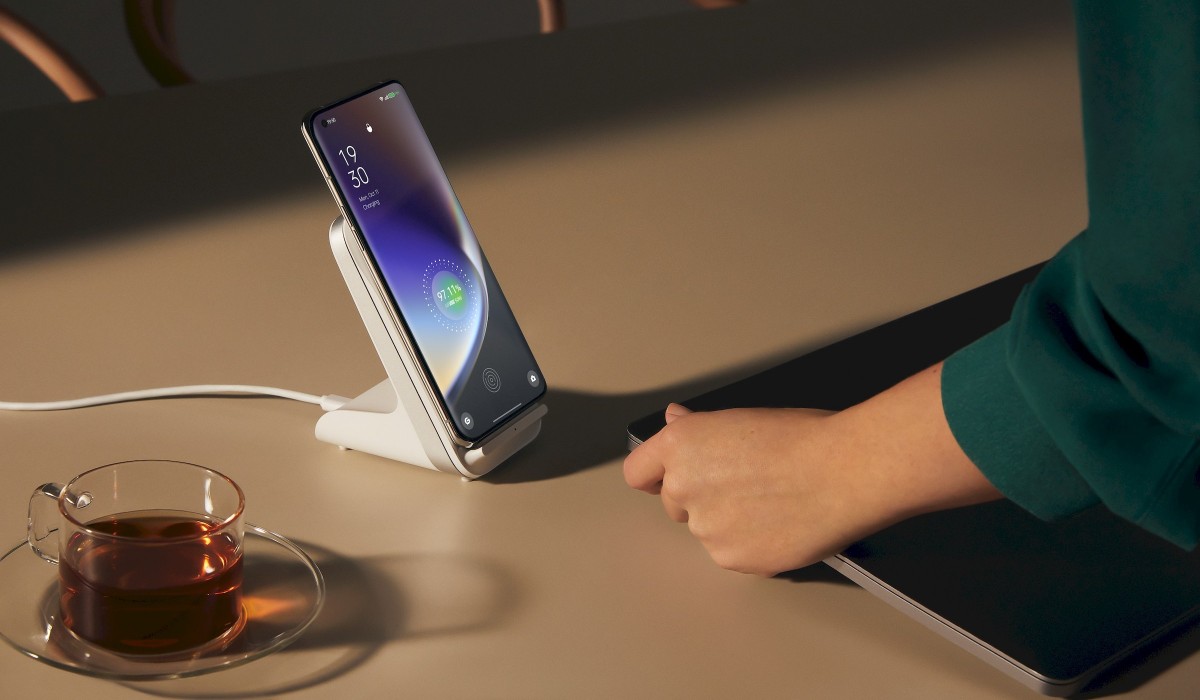 The AirVOOC 50W features a dual coil wireless design that offers longer range. The mount also has a fan that spins at 3600rpm to keep the temperature under control and there is a cooling pipe under the phone holder to keep the temperature under control. You can switch your phone to portrait and landscape mode while charging, and your phone can even have a case, as long as the case is less than 2mm thick.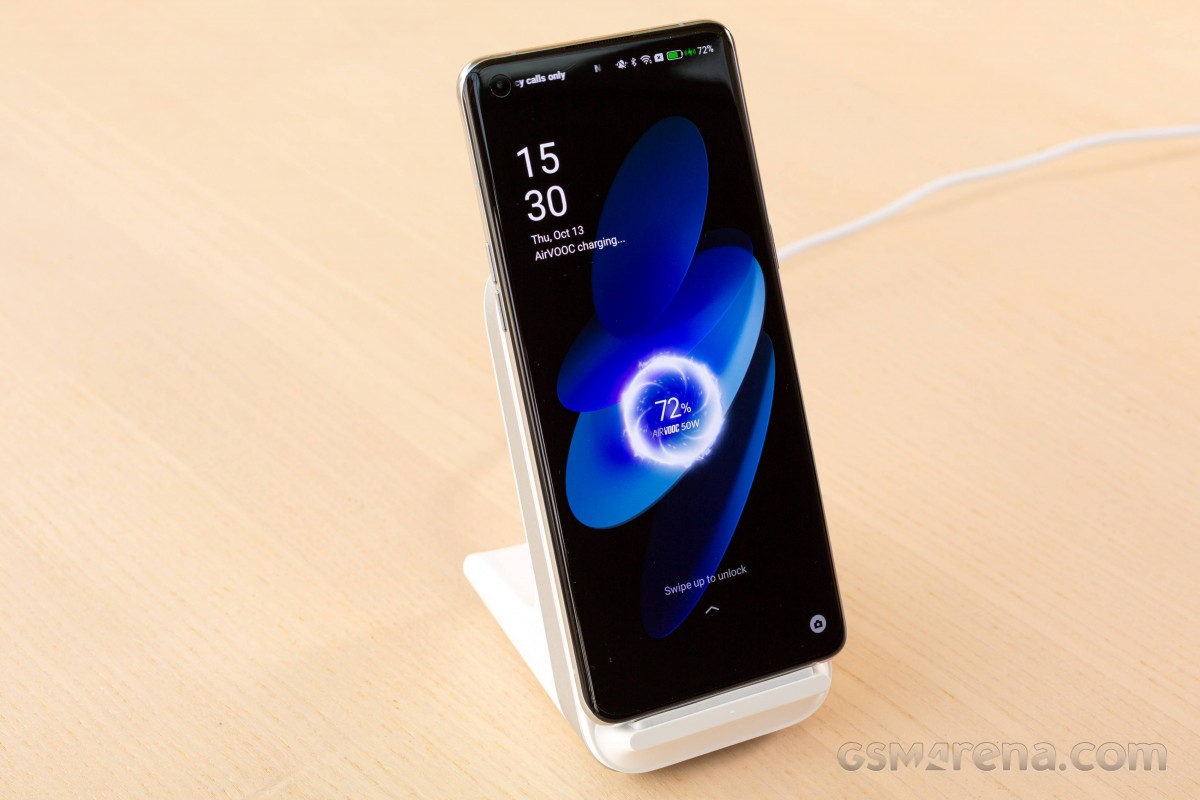 The charger has many safety measures, including over-voltage and over-current protection, temperature monitoring, anti-static protection, low voltage monitoring and foreign object detection to detect objects such as coins and prevent charging.
Oppo has also added a silent charging mode that allows the fan to turn off at specific times of the day and night. The Oppo Find X5 Pro battery settings menu has a special section where you can change the silent charging mode. The charger is equipped with a set of rubber feet that are raised 3mm above the surface for better airflow.
AirVOOC 50W weighs 180g. Oppo's SuperVOOC 80W charger weighs 120g, the second cable weighs 30g, bringing the total weight of the AirVOOC 50W charger to 330g.
And now the results.
In our test with the Oppo Find X5 Pro, we measured 53 minutes for a 1-10% charge using the AirVOOC 50W wireless flash charger. That's 6 minutes more than the Oppo's 47 minutes, although we have to consider the ambient temperature as a key variable. The Find X5 Pro reached 13% charge in 5 minutes on the charger and charged to 50% in 23 minutes, a minute longer than Oppo claims.
Oppo's 80W SuperVOOC wired charger takes 40 minutes to fully charge from 1% to 10%, so the AirVOOC charger's 53 minutes is still impressive considering the extra heat generated by wireless charging. Comparing the Vivo X80 Pro with the 50W Flash Wireless Charger, we found that the Oppo X5 Pro charges 5 minutes faster with its larger 5000mAh battery than the X80 Pro's 4700mAh battery.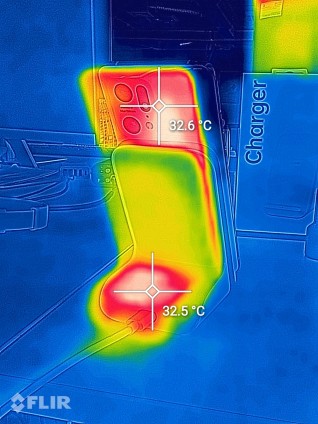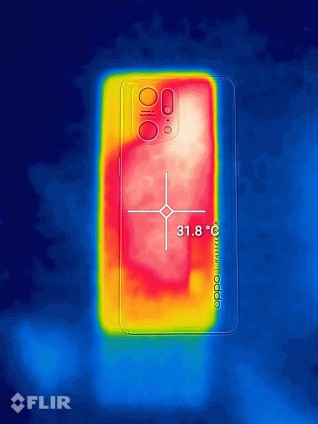 AirVOOC 50W wireless flash charger shows temperature during test and after charging Oppo Find X5 Pro to 100%
The surface temperature of the Oppo Find X5 Pro charger and tester remained cool and never exceeded 33°C during our tests. As soon as the phone is charged, we immediately check if it is hot and if the temperature is below 32 ºC.
Oppo Find X5 Pro with AirVOOC 50W Wireless Charger (5000mAh)
0 minutes
1%
5 minutes
13%
10 minutes
24%
15 minutes
34%
20 minutes
44%
25 minutes
54%
30 minutes
63%
35 minutes
71%
40 minutes
80%
45 minutes
88%
50 minutes
96%
53 minutes
100%
We also had the chance to test the SuperVOOC 80W car charger, which promises the same charging speed as the 80W SuperVOOC adapter that comes with the Oppo Find X5 Pro. Considering the size difference between the two chargers, that's pretty impressive.
The 80W USB PD 3.0 compatible car charger has a traditional design with USB-C and USB-A ports and LED charging indicator. Oppo again uses the same six-layer protection system for the AirVOOC wireless charger. It is important to use the original Oppo USB-A to USB-C cable (which comes with the Find X5 Pro) to achieve the advertised maximum speed of 80W (11V 7.3A).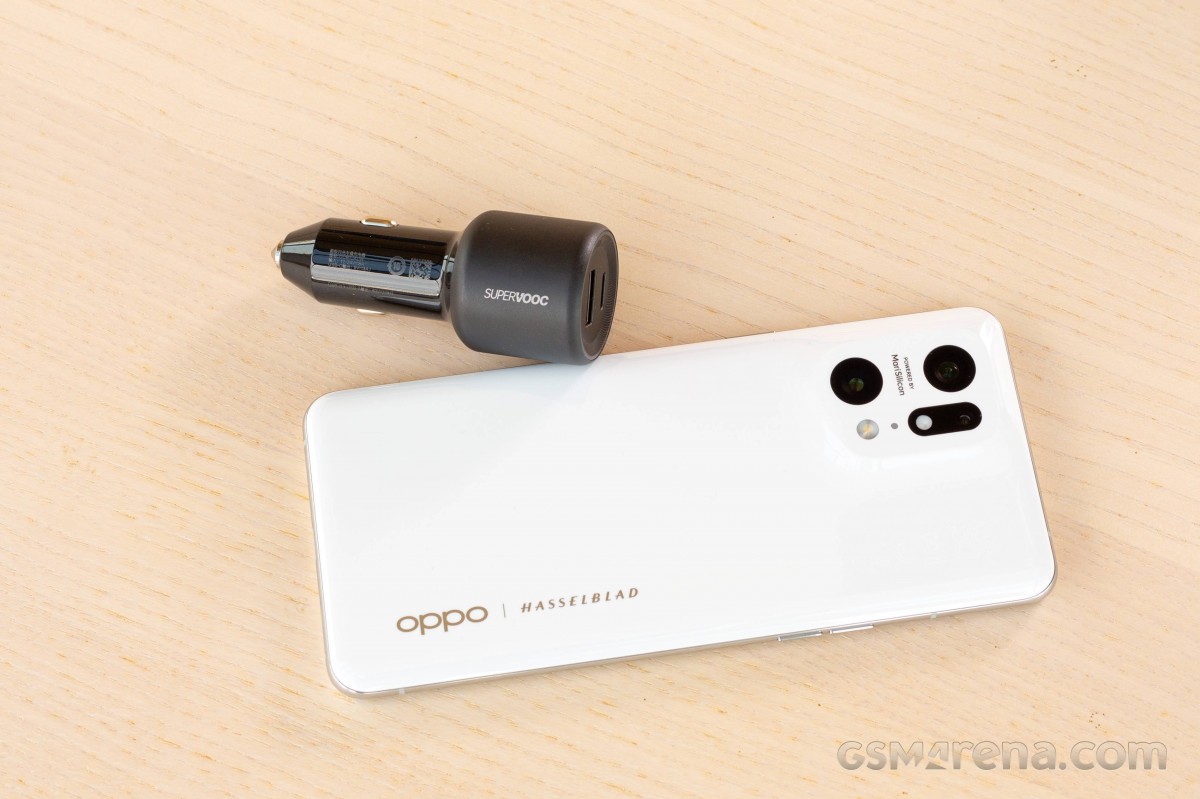 USB-C charging achieves speeds of up to 30W (3A at 11V) on any USB PD-compatible device. You can charge two independent devices simultaneously using both ports, although the maximum speed is limited to 33W from the USB-A port and 30W from the USB-C port. With all that information in mind, let's see what Oppo's auto charger does with the Find X5 Pro.
Google
Google
Google
Google
Google
Google
Google
Google
Google
Google
Google
Google
Google
Google
Google
Google
Google
Google
Google
Google
The first 5 minutes of the car charger increases the performance of the Find X5 Pro by 25%, and the phone reaches 43% after 10 minutes. The battery reaches 70% after 20 minutes and 92% after 30 minutes. It then took another 10 minutes to reach 100% occupancy.
A full charge from 1-10% takes 40 minutes , which we achieved using the SuperVOOC 80W charger included with the Find X5 Pro. The car charger has the advantage of being 40 grams lighter, making it the fastest car charger we've tested to date. We don't overheat the charger during the test, which is another added advantage.
Oppo Find X5 Pro with SuperVOOC 80W Car Charger (5000mAh)
0 minutes
1%
5 minutes
25%
10 minutes
43%
15 minutes
58%
20 minutes
70%
25 minutes
82%
30 minutes
92%
35 minutes
98%
40 minutes
100%
For comparison, we have included the three chargers used in this experiment in the table below to replicate our results. We can see that the 80W SuperVOOC wall charger (red) and the 80W SuperVOOC car charger (yellow) had roughly the same speed, although the smaller car charger dominated most of the tests. On the other hand, we see the AirVOOC 50W wireless flash charger (blue) running a bit slower, but it's still impressive to see it stacked with other two-wire solutions.
Oppo's AirVOOC 50W wireless charger and SuperVOOC 80W car charger are the two fastest chargers in their category that offer ultra-fast charging. The 50W AirVOOC charges 1-10% in 53 minutes , while the smaller 80W SuperVOOC car charger manages the same charge in a full 40 minutes , on par with the larger 80W SuperVOOC charger that comes with the Find X5 Pro.
At €78 for the 50W AirVOOC wireless charger and €40 for the 80W SuperVOOC car charger, Oppo is definitely getting the added benefit of high-speed charging. Most users will be better off with a regular Qi wireless charger and a basic car charger for everyday needs.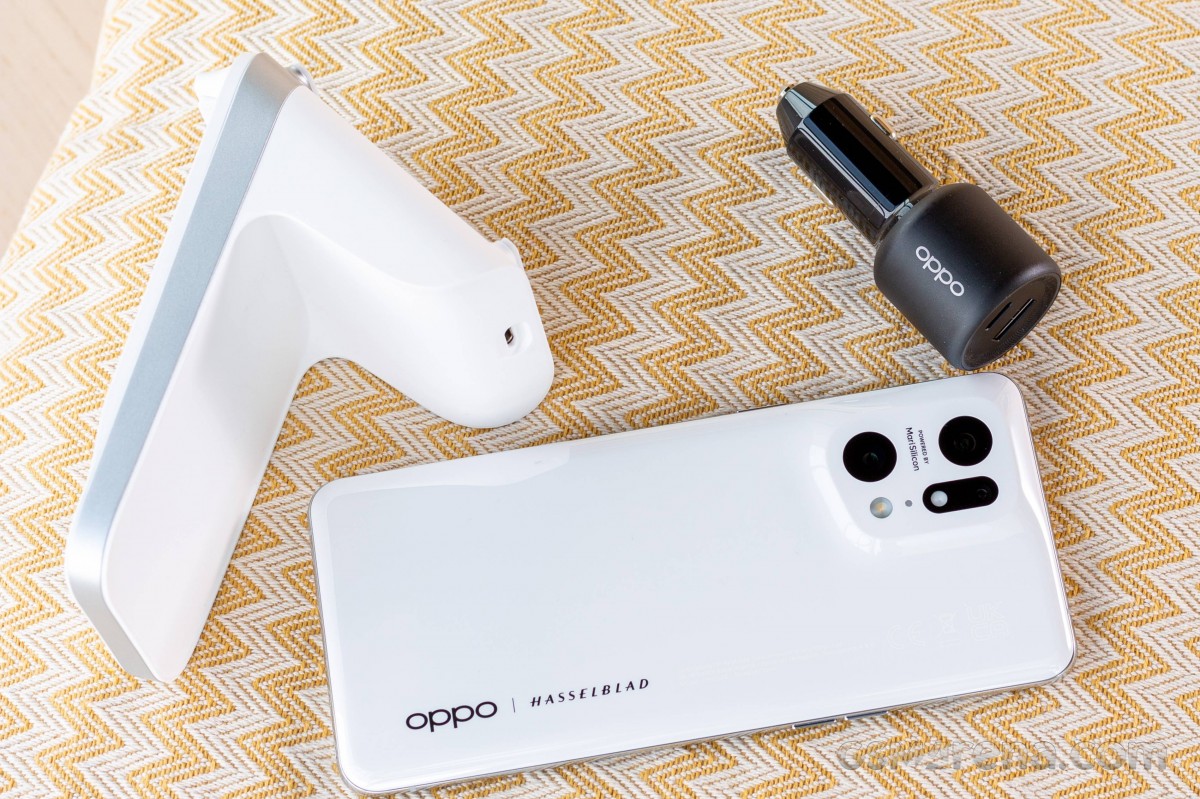 Owners of Oppo and OnePlus flagships who regularly need fast charging can be sure that the AirVOOC 50W wireless charger and SuperVOOC 80W car charger are the best solution for their special devices, as long as they always forget to carry them when charging conventional devices. at home or on the go.
OPPO Super Fast Wireless Charger and 50W Mini Charger tested