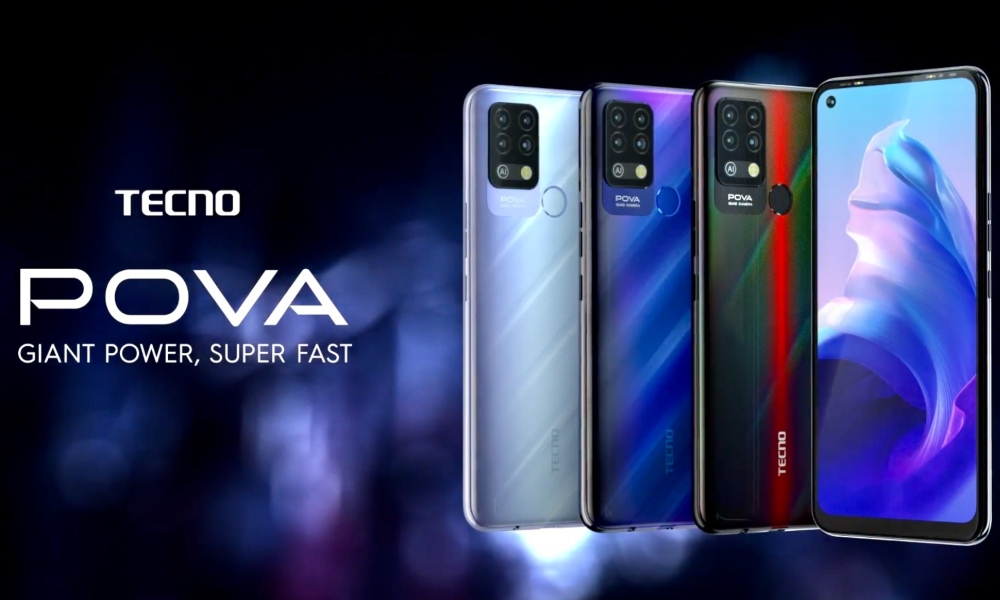 TECNO Mobile, the world's leading mobile phone brand, will launch TECNO Pova Pro 4, a powerful and fast gaming smartphone that outperforms its competitors in the same price range, in November in the Philippines.
TECNO Pova 4 Pro is stylish, innovative and attractive. It is the perfect ally for new players who dream of taking on challenges and killing opponents, and it is the best in its class in the PhP10k price range. Pova 4 Pro 8GB + 128GB retails for Php 9,699, while Pova 4 Pro 8GB + 256GB retails for Php 10,490.
TECNO Pova 4 Pro delivers ultra-smooth gaming performance, equipped with up to 13GB expandable RAM, 6nm MTK Helio G99 gaming chip, and 6.7 inch AMOLED display with 90Hz refresh rate. Dual speakers, DTS audio technology and gyroscopes combine to provide the most immersive gaming experience.
Gamers don't have to compromise on the aesthetics of the TECNO Pova 4 Pro, thanks to its innovative tech-packed look and slim body despite its large battery capacity. The smartphone comes in the last three colors: Rutile Orange, Fluorite Blue, and Uranium Gray.
This smartphone also features a 50MP rear camera and an 8MP front camera for achievements you need to immortalise.
Get your TECNO Pova 4 Pro starting November at TECNO Global Store in Lozada , TECNO Mobile PH official store on Shopee , TECNO Mobile PH flagship store in Lozada , all TECNO Concept Experience booths and TECNO partner retailers nationwide.
TECNO Pova 4 is also available, featuring up to 13GB of expandable RAM, Helio G99 gaming chipset, and a 6.82-inch HD display with 90Hz refresh rate for a smoother gaming experience. You can buy it now from TECNO online and offline store for only Php 7999.
Get MLBB with TECNO Pova 4 Pro
With the launch of its latest line of gaming smartphones, Pova 4 series, TECNO Mobile once again partners with Mobile Legends: Bang Bang (MLBB).
The fast and powerful performance of TECNO Pova 4 Pro will increase the chances of gamers to beat the best mobile multiplayer game in Indonesia.
Start game! TECNO Pova 4 Mobile Legends Supreme Battle
Adding to the excitement of the gaming community, TECNO Pova 4 launched the Mobile Legends Battle Supreme Tournament where the prizes include PhP 100K in cash, in addition to diamonds, skins and MLBB merchandise.
To qualify for the tournament, groups must consist of five amateur MLBB teams with at least one Legend rating. There will be weekly battles that culminate in the final round. In the final round, teams competed against teams from the MLBB Pro League.
Competitive MLBB games will be showcased at the special online event TECNO Mobile Showmatch. Check TECNO Mobile Facebook page for more information
For more information, visit TECNO Mobile at
Google 1
Google 2
Google 3
Google 4
Google 5
Google 6
Google 7
Google 8
Google 9
Google 10
Google 11
Google 12
Google 13
Google 14
Google 15
Google 16
Google 17
Google 18
Google 19
Google 20
ADVT.
Read on
Subscribe to INQUIRER PLUS to access The Philippine Daily Inquirer and over 70 other publications, share on up to 5 devices, listen to the news, download from 4am, and share articles on social media. Call 896 6000.
For comments, complaints or questions, please contact us.
All Android 11/12 Technologies | GOOGLE / FRP BYPASS (Without PC) Latest Hack 2022 🔥🔥🔥